iTouchVision Has Over 250,000+ Users And Counting
Making iTouchVision the most trusted & complete customer service and mobile solution.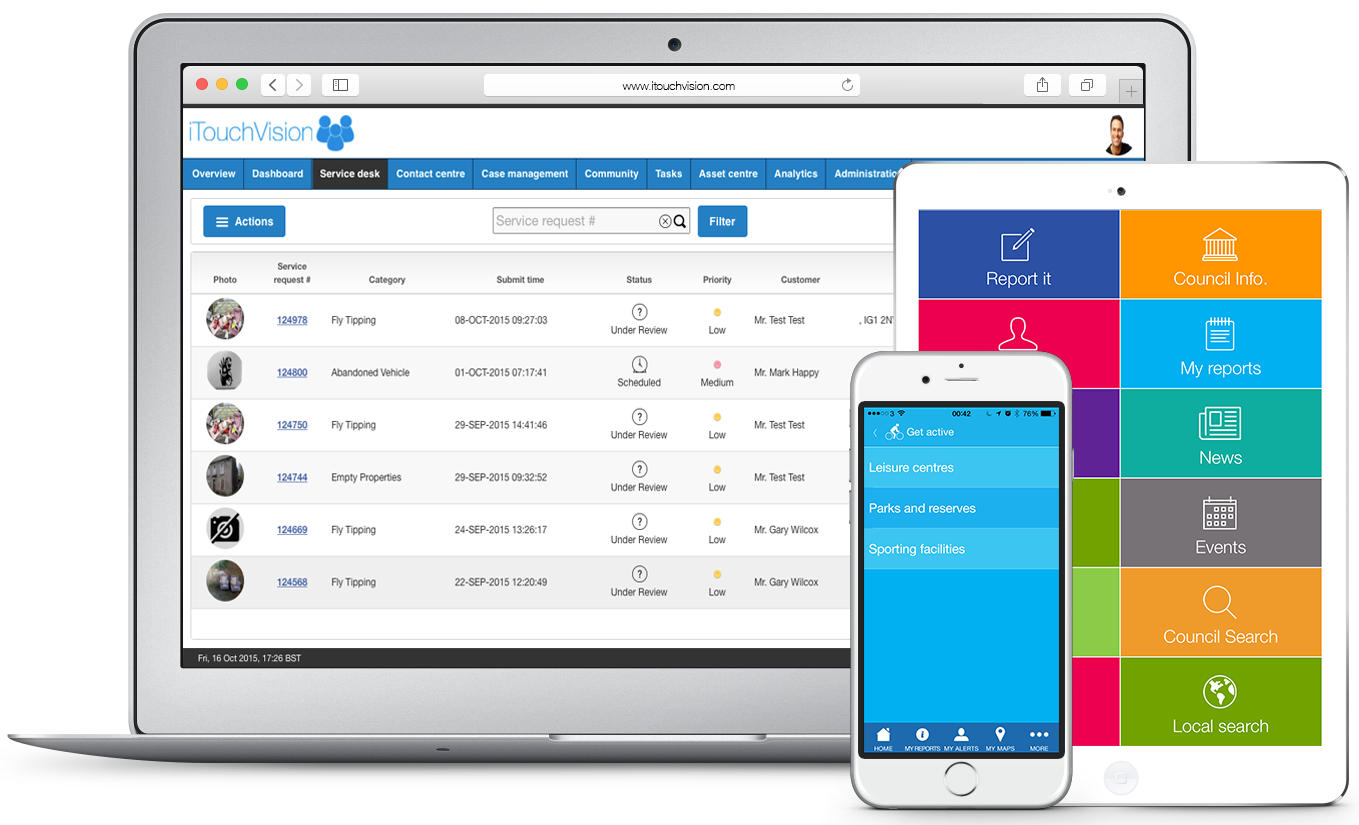 Our Customer Service Software will ensure your customers love you.
Service Desk
Mange all your IT issues and problems
Customer, Asset & Products
Master data management in one place
Case Management
People and complex issues
Contracts & Planning
Strategic customer service
We believe that offering a unique, flexible and responsive platform will ensure that you can deliver the ultimate customer service. You are able to configure the platform options to reflect the way you work.
The mobile app suite is available on apple, android and windows platforms
All designed and built as per your needs and requirements. All branded to your organisations look and feel