Workforce Management Solution

PRODUCTIVITY. PROFIT. PERFORMANCE
iTouchVision's bespoke native mobile application for digital workforce management is premeditated to meet the business requirements of field service sector. Our workforce management solution replaces the existing cumbersome paper-based systems and marks the beginning of smart working for your enterprise. The mobile workforce is empowered to access their schedules and task information via their iPhone, iPad, Android or Windows device using our workforce application suite.
Mobile Worker is designed to run on smartphones, iPads and tablet devices to assist and empower the workforce that goes beyond the office premises to accomplish their tasks and fulfil customer requests.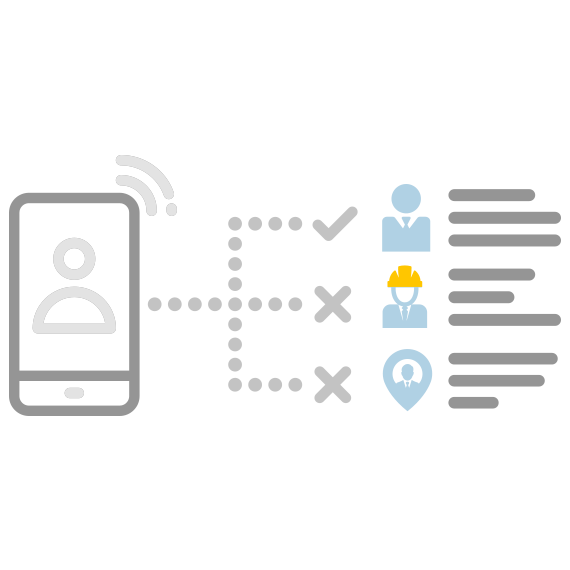 Mobile Manager application delivers capabilities to coordinate with your teams, track their journeys, measure performance, and assign them dynamic service requests and tasks.
Lone Worker addresses the safety requirements of the field force venturing out to risky locations with lack of network availability, allowing them to raise alarm, contact supervisors or peers and send updates.
Express worker helps the employees to check their routine tasks and spend more time on-site resolving issues than completing paperwork.  It streamlines the work order queues and allows real-time visibility.
With the technically advanced features infused in these sophisticated applications, your organisation can account for benefits like reduced fuel costs, higher work efficiency, increased revenues, worker safety and concurrent updates. The workers can update the status of their allocated tasks, service requests and cases on the move. Every piece of information is immediately synchronised over a secure cloud and coordinated to the back office executives. It allows the admin teams to assess the work in real time. The platform frees up employee time refraining them from doing monotonous work.  They are focused on doing the actual tasks resulting in the completion of more work in less time.