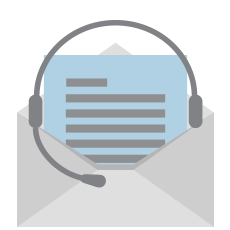 All-in-one platform to manage incoming calls, provide online support, chat, SMS, self-service application synchronisation, emails and social media integration for end-to-end customer management.
Redefine customer service with our Field Service Management Software UK focused platform and personalise every interaction. Assist customer support agents to attend more calls with skill-based routing, knowledge base, entire case history, and seamless integration and call recording. Analyse trends with standard and customised reports.
500+ call centres are benefitting from iTouchVision's cloud-based customer support and helpdesk software.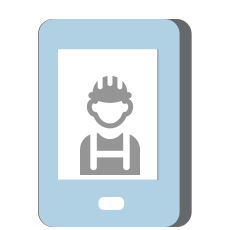 iTouchVision's next generation multi-platform mobile applications present a smarter way to manage your workforce. Empower the mobile workforce to receive, queue, schedule, accomplish, update and notify their job orders on the move.
Enable your mobile workforce to carry out their tasks in the most efficient, accurate and timely manner with features like auto-routing, job scheduling, offline integration, lone worker safety, document exchange and real-time communication.
5000+ field force operatives have shown 92% more productivity and excellent service delivery using Mobile Worker solution. You can access this through our Field Service Management Software UK focused platform.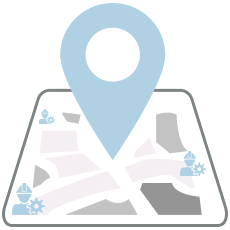 Achieve a smooth life-cycle management of service requests and tasks with iTouchVision's Service Desk Solution. Manage all back-office operations with effortless administration techniques.
With our Field Service Management Software capture the task information, schedule and dispatch jobs, allocate tasks whilst workers are in the field, spot nearby requests, manage stock and inventory and monitor the performance with dashboards and analytics. Quick and easy configuration of modules makes it the best and most preferred solution in the industry.
Trusted solution for over 125,000 professionals to meet service level agreements and manage different type of requests.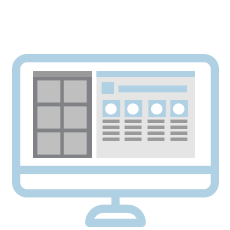 CUSTOM APPLICATION DEVELOPMENT
Our highly configurable platform will meet most of your business needs, but an off the shelf solution will never meet your business process 100%. Where our platform does not meet your full requirements we will transform the solution to match your exact processes and enhance then with automation.
Field Service Management Software for a highly configurable platform with capabilities to incorporate all business parameters.
We have designed custom enhancements for over 100's of different organisations. Most of these enhancements then make it on the full version of the application for all our customers to use.
What makes iTouchVision different?
We believe that offering a unique, flexible and responsive platform, especially as a Field Service Management, will ensure that you can deliver the ultimate customer service. You have the power to control and configure the platform options to reflect the way you work. Every solution is robust and designed to provide an effortless way of working.
The real power of business lies with the customer.  To hold on to this supremacy you need to have the right software platform to retain them. A flawless customer experience is not just an added advantage but a must-have resource to ace your business. iTouchVision with its team comprising of experts from various backgrounds work to help companies grow their customer base using a right mix of tactics and technology.
iTouchVision's Field Service Management Software UK has multiple points of contact for the customer interaction; everything of which is captured on a cloud hosted platform. Exploiting all the SaaS benefits, data management, search, storage and access becomes 24×7 with much ease! The field service software is designed in a way that takes up minimum efforts and time of the staff.  They can be engaged in much more important tasks for productivity.
We have worked with over 300+ clients across a number of verticals. We are familiar with the inside view of the entire system. This helps us to identify what an organisation needs to do to boost up performance and success! iTouchVision customises every application to match enterprise requirements regardless of its size and nature. The set of resources to climb up the business success steps include the USER-FRIENDLY software, NATIVE mobile applications, and CLOUD support.
iTouchVision combines all the elements of Field Service Management Software UK and adding its own technical perfection ensures that all our clients get the best! 365 days availability to provide 360-degree support across 24×7 days is what we offer to congregate our ties with each of our clients. The modern age wants things to be INSTANT and ALWAYS, we make it POSSIBLE for them to reach out to your company in an organised manner with distinctive features and a personal bond for CRM.