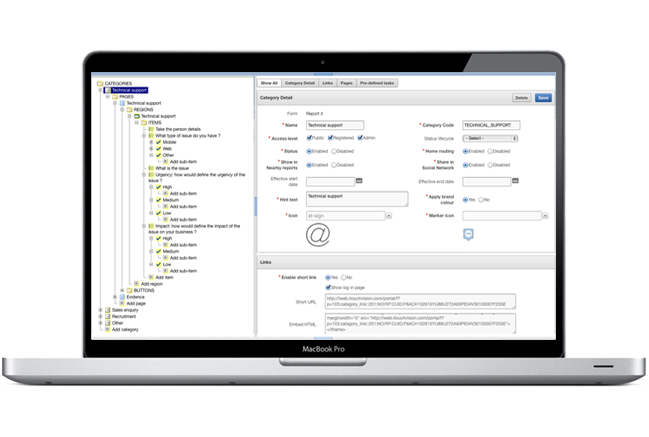 Web and mobile based platforms
For simpler and more efficient interactions
Customisable to your needs
Whether your customers reach out to you with questions, want to find answers on their own, or need to be proactively engaged, iTouch Vision  makes it happen.
CUSTOMER SUPPORT
An elegant system for dealing with inbound ticket requests from any channel — email, web, social, phone, or chat.
CUSTOMER SELF-SERVICE
An easy way for users to help themselves, quickly find what they need, and minimize their frustration.
CUSTOMER ENGAGEMENT
This platform lets you gather data and use the insights to build customer relationships that are more meaningful, personal, and productive.
CUSTOMER COMMITMENT
Ensure your customers know they are important. With seamless support your product experience will be greatly enhanced.
Recruiting
We focus exclusively on ERP, IT, Senior Appointments and Cloud Services across the UK and internationally.
Training
We offer full training services for all our products and our packaged services.
Professional Consulting Services
From the programme director to the team of developers we provide the right team for each engagement.
CRM and Service management Products
Our suite of web and mobile products will enhance service and incident management either Cloud or on premise solutions.
IT for non IT people
Our advanced platforms are professional yet easy to use. We pride ourselves on making IT accessible for non IT people.
Inspire the next great
customer service moment
You are no longer at the mercy of businesses. Consumers like you are letting businesses know how they feel and making the world of customer service a better place.