CALL CENTRE SOLUTION & CONTACT CENTRE
A robust and Call Centre Solution that can be easily integrated into your existing systems and be in the centre of your CRM strategy. Designed for the customer support agents to raise tickets and manage customer requests received via calls, e-mails, tweets, posts and chats.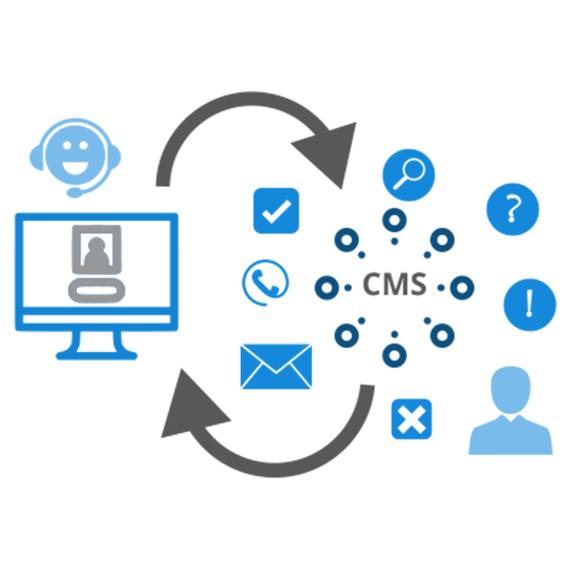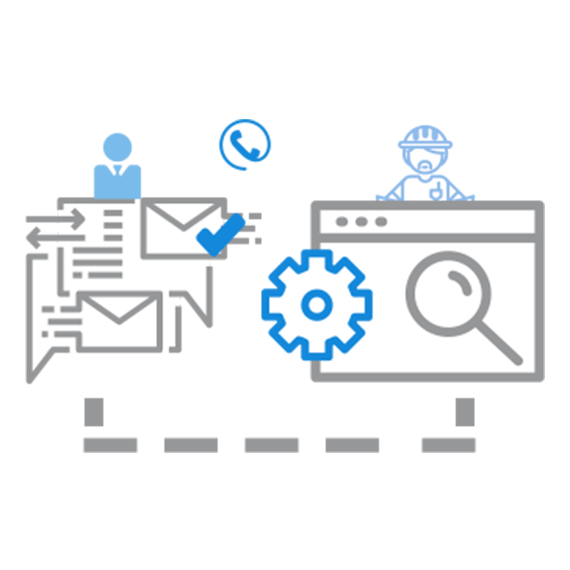 Customer requests, queries and complaints received through different mediums are stored in the system capturing all the information of the user and nature of the request.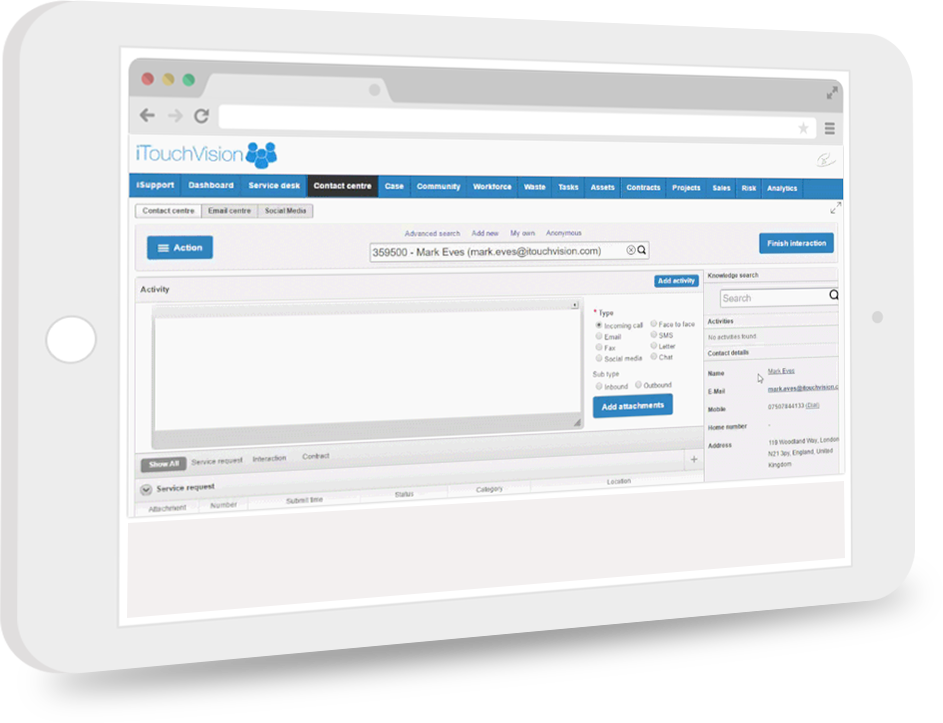 Streamlined Communication Processes
Well-defined flow for effective customer communication for the agents while handling the queries, requests and reports with contact centre software.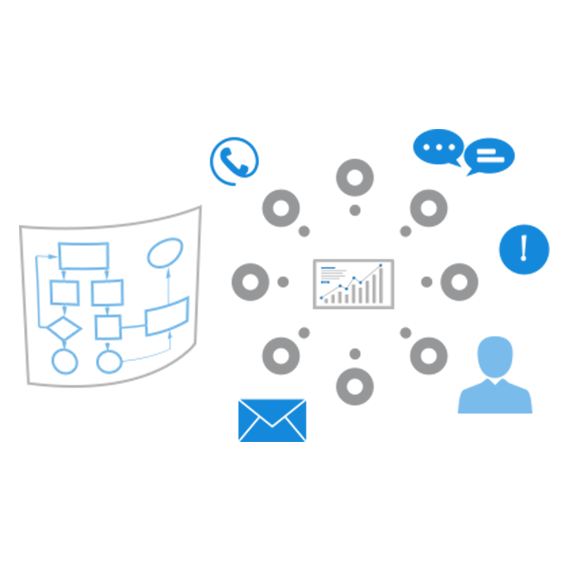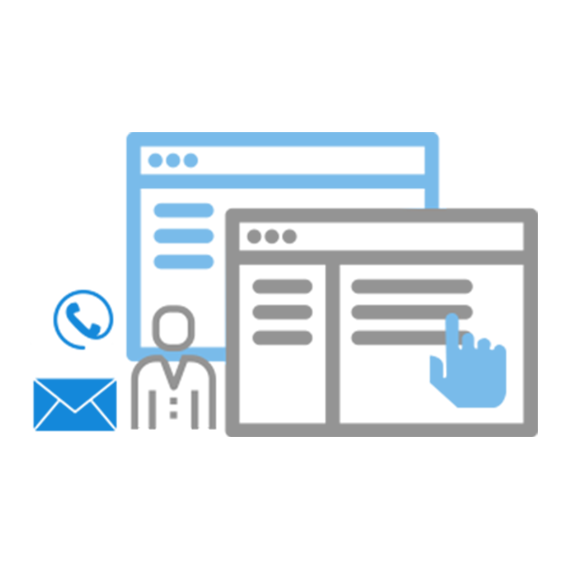 Centralised Information Hub
Agents can simply log in to their account from any device, check for mail and social notifications, receive calls and open the request form to capture all the details into the centralised system.
How does call centre solution software work to ease the work of agents?
Ron is a customer service agent who attends to multiple requests from different customers possibly through mediums like calls, few through emails and some requests in-person. Once he is logged in, all he needs to do for all these requests is to use our contact centre software, access the easy eForms, select the appropriate category, put the data systematically into fields & complete the process of each request in less than 90 seconds!