With over 5,000 people using HR Helpdesk and Case Management
HR Helpdesk and Case Management allows employees to access the case information via their iPhone, iPad, android or windows device via our mobile worker apps. The case information can be immediately synchronised to the back office allowing the HR teams to assess information of cases in real time.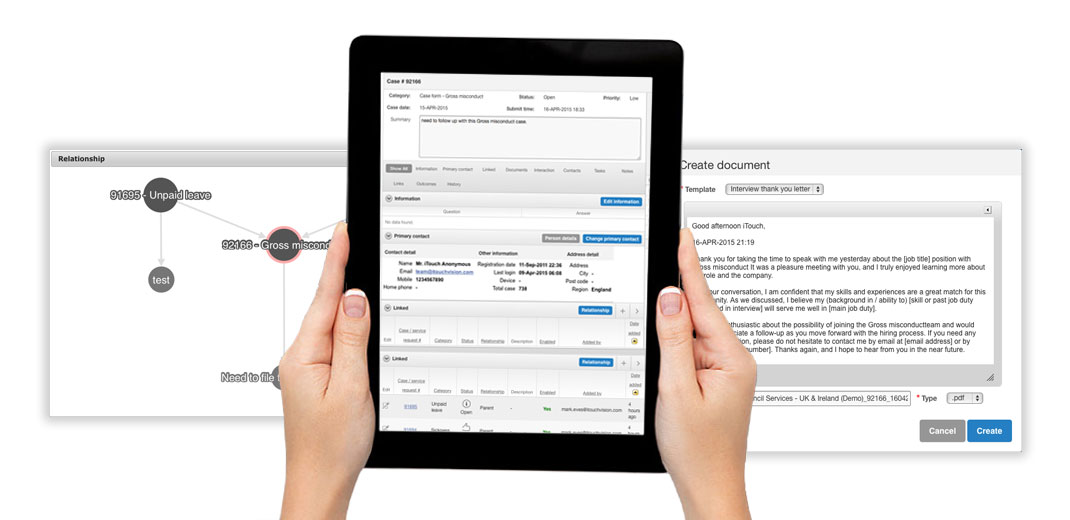 HR HelpDesk and 

Service Desk allows you to escalate issues and requests to the HR Experts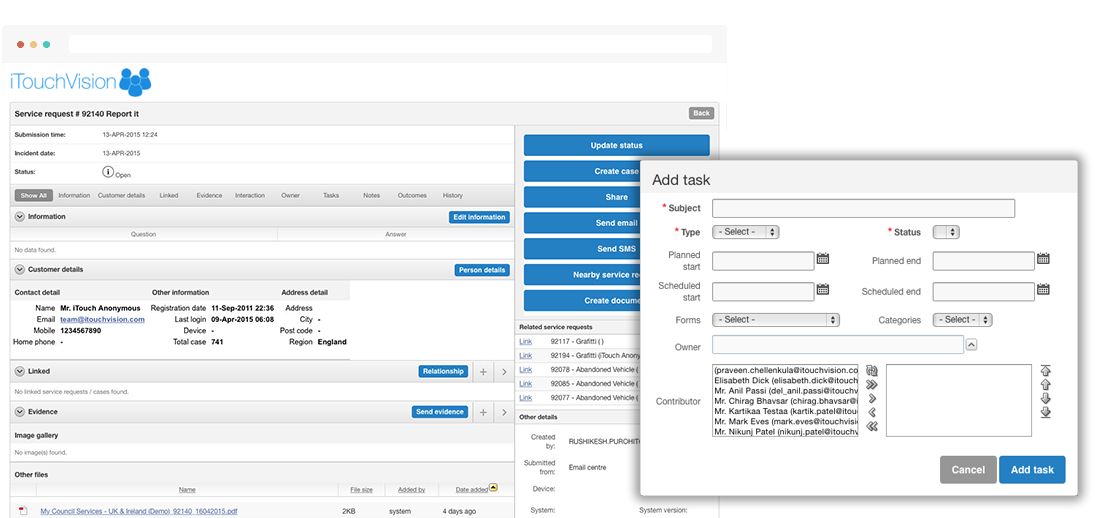 HR Helpdesk is your point of entry for your employees to call you.
The HR Helpdesk and Case Management Multi-channel solution empowers employees with choice in how to interact with HR. HR Helpdesk is available via web, mobile & phone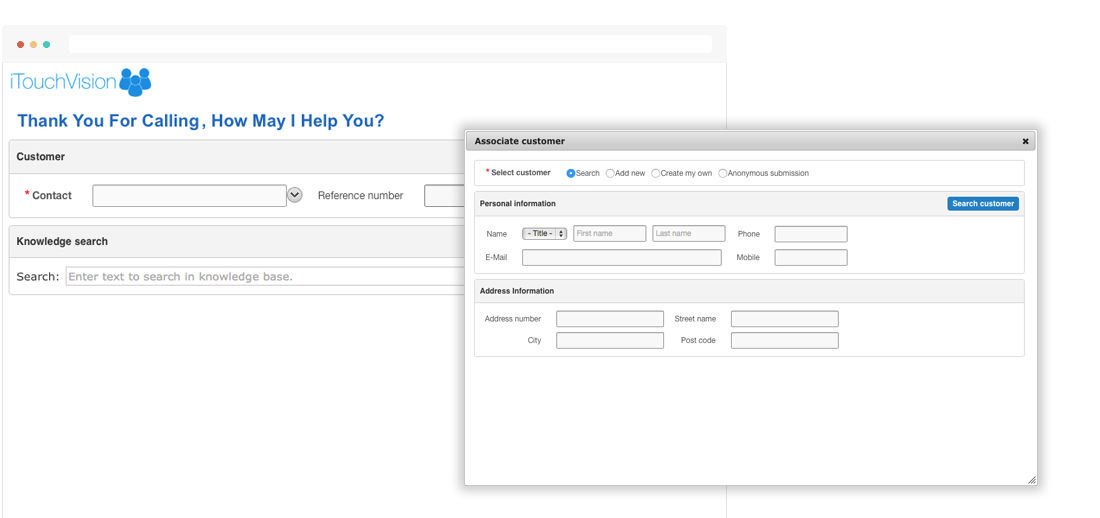 HR Helpdesk and Case Management allows cases to be divided up into tasks where multiple people can work on a case.
Customisable to your needs | The web portal and mobile app are skinned and branded as a part of our offering.The text for all the menus, questions and answers is not only configurable, but also multi-language enabled.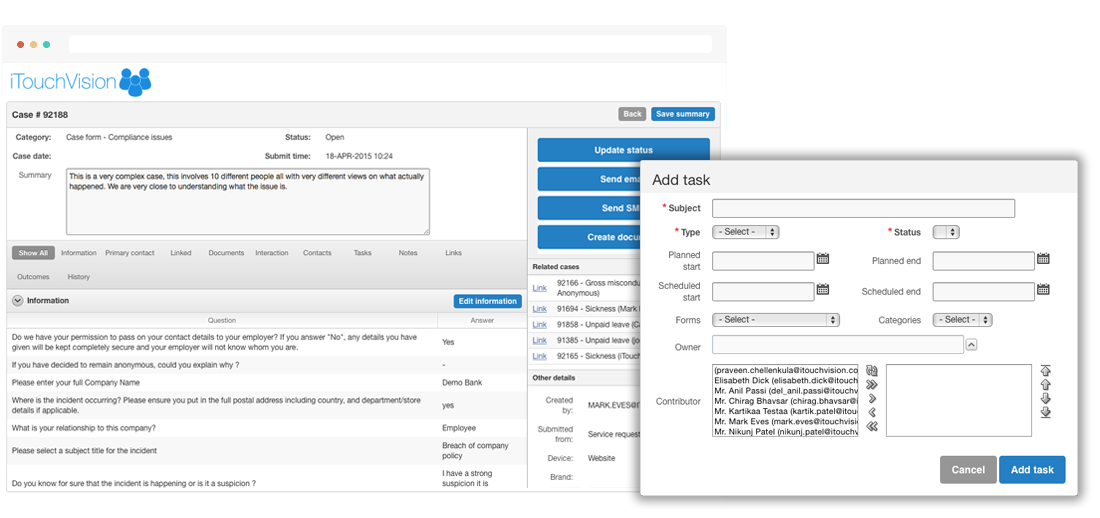 Case Management allows you to manage your complex HR issues
Employee experience | Improved employee experience, making it easier to access forms and complete them accurately.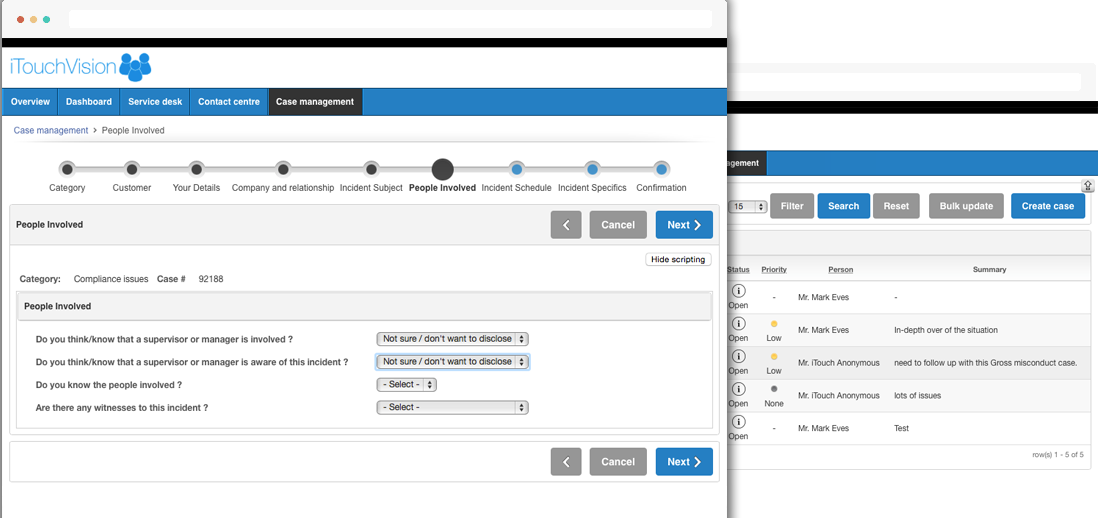 Download our white paper: The ultimate guide to HR transformation
This guide gives further information how technology enables HR transformation. This document gives an overview of the different approaches to HR Transformation and discusses the different strategies that can be deployed.
Join The 25,000+ Satisfied iTouch Vision Users!