Our eForms software solution is available with the service desk software for users to design their own forms for capturing information for tickets and requests. Multiple forms can be created to facilitate end users to submit their details, for workers to submit their job orders, for executives to allocate tasks and any other purpose. The forms can be stored as templates and reused wherever required.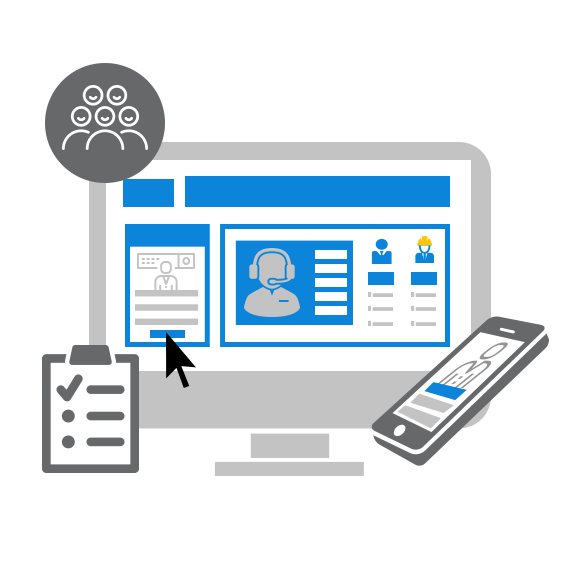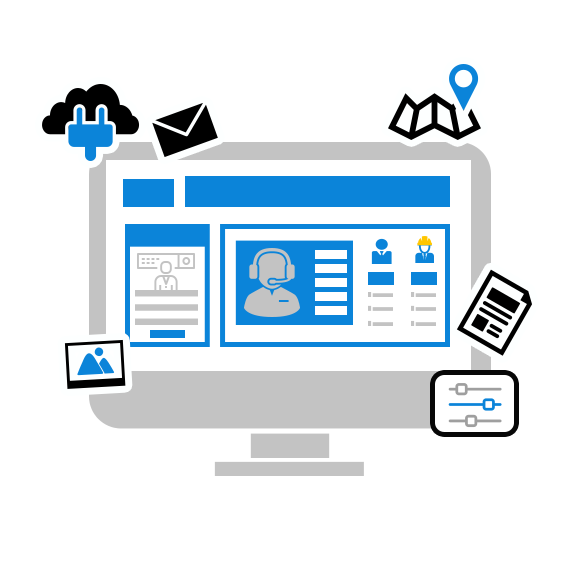 Holistic Platform with 'Drag and Drop' Functionalities
Drag-and-Drop capabilities make it easier to design aesthetic and powerful dynamic eForms. Without any technical expertise, adminsitrators can customise and process web forms to capture information. A set of plugins like file picker, location picker, image picker, customer, postcode picker, asset, priority picker, etc. can be inserted into the form to make it an effortless procedure to enter details. With our all-purpose eForms software, possibilities are endless.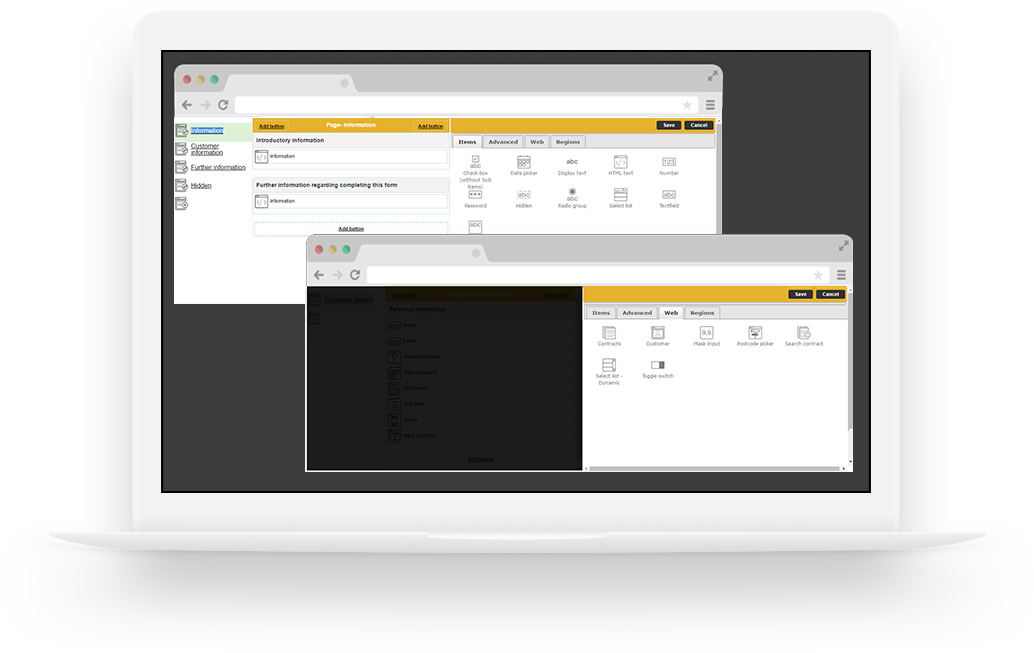 Customisable. Mobile-Friendly. Secured.
Visibility and accessibility levels can be assigned to each field of the form and to the entire form. eForms enable role-based access control for all the web pages available to the platform users. Brand the appearance of your eForms by personalising colours, themes, logos, and icons. Upload logos and icons; put them across the forms for an intuitive user interface on web and mobile.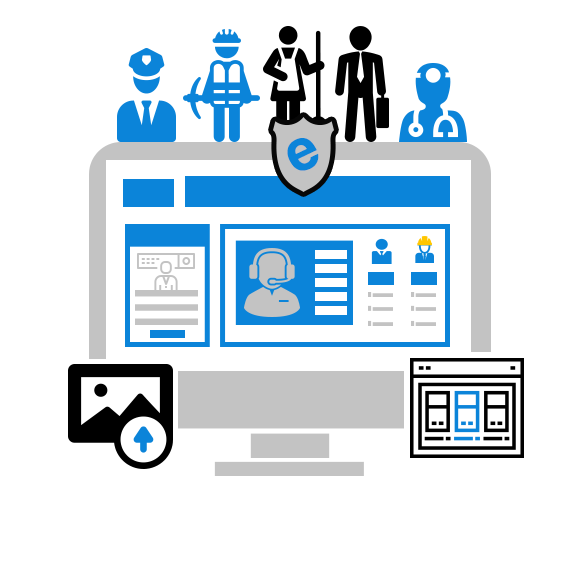 How to design and set up an eForm?
Dynamic eForms are one of the most powerful elements of service desk software to streamline and process the information. Desk administrators can use already available templates or design their own eForms with simple 'drag-and-drop' feature. One can chose from set of available fields, plugins and other advanced options. Use the basic fields or user-defined fields and plugins as required to capture different information. Enable or disable the accessibility to different roles. Publish the page and it is available to the intended web users.