Best CRM Integrations to benefit you!
Learn the ways to enhance customer service management
Customer service is the prime most concern for every business sector. The wide acceptance and use of customer service software across the organisations proves that investing in these solutions is all worth it. As it ultimately helps to reduce the churn rate, increase customer satisfaction and collate all the information. Amalgamation of technology with CRM integration has further made it possible to deliver exceptional customer service.
Designing your customer journeys include various factors. The main purpose of switching from old traditional methods to tech-driven automated CRM solution is to ease the work of your support team, speed up the process, bring accuracy and perfection and be there for your customers in the most engaging manner. A comprehensive customer service platform that is flexible, scalable and agile in nature supports all the organisational goals.
Enterprise Service Bus (ESB)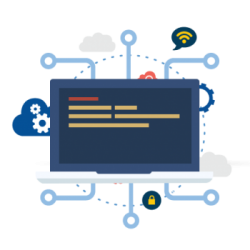 ESB acts as a conduit carrying data for passing messages between two or more applications over the Internet. It is a light-weight Java based integration platform connecting two or more applications and enable a seamless communication of data between them. It acts as a medium to integrate existing or new systems in a hassle-free manner, regardless of the underlying technology.
By 2019, two-thirds of enterprises will include both data and application integration capabilities when selecting a new integration technology provider.
The main advantage of using ESB is to support the exchange of information between two or more systems centrally within the timelines. Moreover, it streamlines the process by pulling information from the external system, loads into your IT infrastructure and synchronises the same within your system.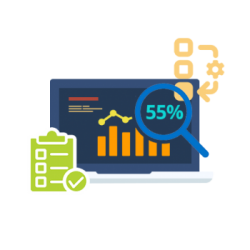 A customer's complaint or suggestion has a substance in it reflecting an opportunity to improvise the things. Surveys help you to get closer to the customer, while automated surveys ensure it is done in a systematic way. The customer service executives can customise the forms and use workflow rules to send it to the intended users when a ticket is closed or after every interaction automatically.
Only 1 out of 26 unhappy customers complain. The rest churn! A lesson here is that companies should not view absence of feedback as a sign of satisfaction.
The noteworthy feature of automated surveys is that no customer is missed out, it is sent at a proper time with relevant questions and every piece of collected information is stored and analysed effectively. These surveys can be used for various purposes & can be designed without any specialised technical expertise.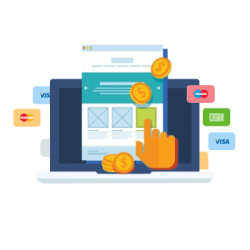 One of the highly desired features by the customers is the ability to pay online and complete the transaction. But, integrating a payment gateway comes with an obligation to security and safety. Also, it involves a lot of other technicalities to be dealt with, if you intend to integrate it. Our offered platform is compatible with widely used payment gateways allowing smooth and safe transactions. As per the preference, any specific payment gateway can be integrated.
By year-end 2018, 25% of customer service and support operations will integrate virtual customer assistant technology across engagement channels.
It takes minimal efforts and time from our side to provide the payment integration for your requested services. This certainly makes our platform a complete solution for the end-users; facilitating them to pay online in the most secure way.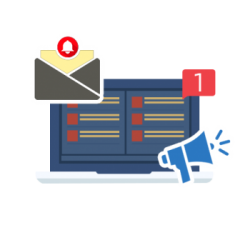 Customer service software with push notification CRM integration is all about including the ability to send out messages directly to the applications installed on the user device. Push notifications are the best way to convey your latest happenings, offers, upcoming events, sale, or inform the user about any changes. They can be sent to connect with the users & make them aware of everything based on their interest, demographics, etc.
As per Gartner, by 2020, smart personalization engines used to recognise customer intent will enable digital businesses to increase their profits by up to 15%.
The use of push notifications allows sending personalised messages to specific users or creating a target-based strategy. One can generate and auto-schedule the messages and communicate the necessary information over the application.
With the force of automation and power of CRM integration, customer service can be taken to new heights. It can play a big role in cutting down the operational costs as it shall fetch smart insights and outcome with less manual intervention and high level of customisation. All these integrations and the SaaS influence is just a demo away, connect to our professional team to know more!
Make your move now!
iTouchVision is one of the world's leading cloud-based service provider with innovation & excellence at its base. The company has made its presence in all business verticals with its technical & operational capabilities to enhance the working of private & public sector organisations. Our products, ranging from Web-based software to Mobile applications have made their mark globally to transform the way work is completed.